Warning! This Page Belongs to FTM

This is a page created by Flamzer the mixel. Please do not edit unless told by Flamzer the mixel.If there is any reason to edit ask him here. Also, if by any chance there are links linking to other creations with uncreated pages, DO NOT CREATE THEM! That being said, if you see a page with poor drawings, weird designs, vague info, and/or has this template, GO HERE AND LINK THE PAGE IN A MESSAGE! Thanks for your convenience!
Info
Derpba is a derpy gobba that creeps people out.
Derpba

Some attributes

Name
Derpba
Tribe
Derp Gang
Color
Brown

Red

Black

Made by
Flamzer the mixel
Like
Creeping people out
Dislike
Unknown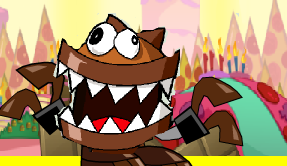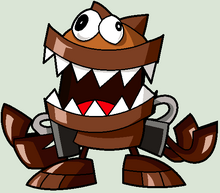 Ad blocker interference detected!
Wikia is a free-to-use site that makes money from advertising. We have a modified experience for viewers using ad blockers

Wikia is not accessible if you've made further modifications. Remove the custom ad blocker rule(s) and the page will load as expected.