A tribe that are Dragons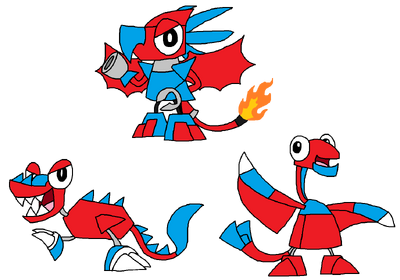 Warning!

Warning this page has been created by PredasparkDrazor aka DarkTidalWave, dont touch or edit this without ask PredasparkDrazor. .
Relationships
Infernites
Neutral.
Cragsters
Tatzel playing Rockball with them.
Electroids
Drazor, Gyrcon , and Bombar always get shocked by Volectro. Tatzel and Manda are Neutral.
Frosticons
Drazor is best friends with Flurr and Snoof while Tatzel is Best Friends With Slumbo and none of the Predasparks are friends with Lunk
Fang Gang
Neutral
Flexers
Neutral
Glorp Corp
Neutral
Spikels
Neutral
Wiztastics
Neutral
Orbitonz
Neutral
Glowkies
Neutral
Clinkers
Neutral
Lixers
Neutral
Weldos
Neutral
Munchos
Neutral
Soar was Drazor's friend. Tatzel and Manda are neutral.
Octorn trained others.
Home
Dragon Castle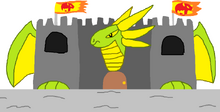 Max
Main Article: Predasparks Max
Trivia
Drazor is the leader of this tribe.
Their color was Red and Cerulean
They are known as Sparagons (Spark Dragons)
Their Max is a Lion-like Dragon
Their tribe based of dragons and dinosaur.
Gallery
Main article: Predasparks/Gallery
Artworks
Sets